About Us
Back to about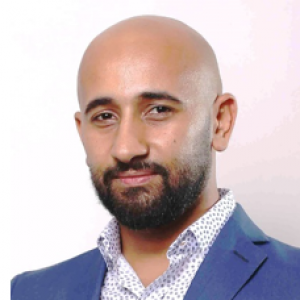 Elie Khoury
Board Member | DPT (L.U.), Cred. MDT
Elie Khoury graduated from the Lebanese University as a Physical Therapist in 2009; he has lived and worked in his private clinic, Beirut, Lebanon since then.
Thereafter, he undertook his Masters' degree in Podiatry, at the Lebanese German University in 2011.
He attended his first MDT course in 2012; he completed his MDT A-D courses and became credentialed in 2014.
In 2014, he also embarked on a new method of personal development, and completed a course on "Life and Leadership Coaching," that gave him conversational tools, to help patients change health behaviors and adopt leadership attitude in their everyday encounter.
Since 2016, he has been teaching an introductory course on the McKenzie method, at the Lebanese University, and has been facilitating an undergraduate course on leadership for Physical Therapists, at the Antonine University, where he teaches them to apply leadership skills in their role as therapists, team leaders, and owners of health centers.
In 2019, he completed his Doctorate of Physical Therapy at the Lebanese University, and presented his final project titled "How to Integrate Health Coaching in Physical Therapy." Through that degree, he implemented a case study on back pain, and used the McKenzie method as well as health coaching, that both align the empowerment of patient to be independent and have autonomy.
Lately he joined the McKenzie institute, Lebanon-Middle East branch, as a board member to help establish the mission of the international McKenzie institute in the region.